Plenary Speakers
Dr Beth Fulton
CSIRO Oceans and Atmosphere, Australia
Tackling the kraken – modelling cumulative risk in the oceans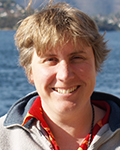 Dr Beth Fulton is a Principal Research Scientist with CSIRO Oceans and Atmosphere where she leads the Marine Ecosystem Modelling and Risk Assessment Group. Beth is also an Adjunct Professor at the Centre of Marine Socioecology, a collaboration between University of Tasmania, CSIRO and the Australian Antarctic Division. Beth has been with the CSIRO for the past 15 years, where she has developed various system modelling tools for looking at marine ecosystems and sustainability. The best known tool is the Atlantis modelling framework, which has been applied in more than 30 marine ecosystems around the world. The models developed by Beth's team are some of the first to give equal attention to biophysical and human components of marine and coastal ecosystems. They underpin CSIRO's research into sustainably managing potentially competing uses of marine environments and adaptation to global change and have been used to consider effective means of conserving and monitoring marine ecosystems.
Beth received a BSc Hons I, majoring in Marine Biology and Mathematics, from James Cook University, Townsville (1997) and a PhD on ecosystem model complexity from the University of Tasmania (2001). She has more than 80 publications. She was a contributing author to the latest IPCC WG2 report and a review editor for IPBES Deliverable 3c. Her contribution to marine resource management and science have been recognised with numerous awards, including Ecological Society of America Sustainability Science Award (2011); a Pew Marine Conservation Fellowship (2010-2014); and the 2007 Australian Science Minister's Prize for Life Scientist of the Year.


Download abstract
Associate Professor Jan Kwakkel
Delft University of Technology, The Netherlands
Advances in exploratory modeling for assessing uncertain cumulative impacts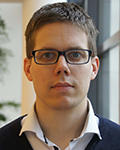 Jan Kwakkel is an Associate Professor at Delft University of Technology. His research focusses on model based approaches to support decision making in complex uncertain systems. He is an expert in many objective robust decision making, and the use of adaptation pathways. He has applied his research in a variety of domains including fresh water supply, flood risk, air transport, sea transport, global logistics, and national safety and security. He is the vice president for the society for decision making under deep uncertainty. He is the lead developer of the exploratory modelling workbench, which is an open source library for applying a variety of model-based scenario techniques.

Download abstract
Professor Tom Smith
Macquarie University, Australia
Environmental finance: A research agenda for interdisciplinary finance research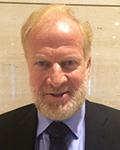 Frank Finn Professor of Finance Tom Smith is ranked as number one Finance Academic in Australia and New Zealand and in the top 100 worldwide in the past fifty years in terms of Tier 1 Publications since graduation. Tom's research interests are in the areas of Environmental Finance, Asset Pricing Theory and Tests; Design of Markets - Market Microstructure; and Derivatives. His articles have appeared in leading journals including the Journal of Financial Economics, Journal of Finance, Review of Financial Studies, Journal of Financial and Quantitative Analysis, Journal of Business, Journal of Law and Economics, Journal of Accounting Research, Journal of Empirical Finance, Journal of Futures Markets, Journal of Fixed Income and Journal of Portfolio Management. Tom is particularly proud of all of his PhD students and the fact that they have more than 50 tier 1 publications.

Download abstract
Professor Martina Linnenluecke
Macquarie University, Australia
Environmental finance: A research agenda for interdisciplinary finance research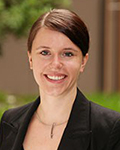 Professor Martina Linnenluecke researches the impacts of corporate adaptation and resilience to climate change impacts. Her expertise in the field has been demonstrated through a number of prestigious awards, such as the Peter Brownell Manuscript Award as well as the Carolyn Dexter Best International Paper Award at the Academy of Management Conference, – the leading conference in the field. Her research is published in high-ranked business and interdisciplinary journals, and she is the author of the book The Climate Resilient Organization.
Martina has secured significant funding for her group – most recently, a five-year, $500,000 Australian Research Council (ARC) Discovery Grant to study Australia's Clean Tech Revolution. The grant has resulted in a stream of new research changing the way in which climate change is factored into business and financial decisions. Martina has extensive experience in working with government and industry related to organisational climate adaptation strategies, assessments, and planning.


Download abstract
Professor Leonid Churilov
The University of Melbourne and RMIT University, Australia
The Art, Science, and Joy of Healthcare Modelling: being an important part of the effort to combat the world's third biggest killer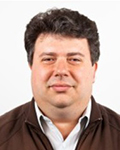 Professor Leonid Churilov is the Head, Statistics and Decision Analysis, Florey Institute of Neuroscience and Mental Health, Honorary Professor at Florey Department of Neuroscience and Mental Health (The University of Melbourne) and Adjunct Professor, School of Science (Mathematical Sciences) at RMIT University.
Professor Churilov is an internationally recognized leader in the applications of Operations Research to health and clinical care systems. He has co-authored over 200 peer-reviewed publications in the area of modelling methodology and health care applications, including those published in the Journal of Operations Management, New England Journal of Medicine, The Lancet, and Nature Biotechnology; a research monograph on Value-Focused Process Engineering; and an edited volume on simulation modelling for management decision making. He is a recipient of numerous ARC and NHMRC grants, and a Victoria Fellowship from the State Government of Victoria. Professor Churilov has supervised numerous PhD students and taught OR, statistics, and decision modelling at undergraduate and postgraduate levels. Professor Churilov is an Associate Editor of Operations Research for Health Care and an editorial board member for five other journals. He is a board member of ORAHS-EURO Working Group in Applications of Operations Research to Health Systems and a co-founding member of Cumberland.au - The Australian Health Care Modelling and Systems Design Collaboration.
The impact of modelling work by Professor Churilov is recognized by awards from ASOR, the Operations Research Society of Japan, and by the INFORMS Decision Analysis Society Practice Finalist Award. The results of his work featured in the international media, and were used in stroke public awareness campaigns by the Australian Stroke Foundation and in the USA by the American Heart Association and American Stroke Association. Professor Churilov has contributed OR and statistical modelling expertise to the development of an implantable Strentrode device for a bionic spine.
Professor Churilov was awarded the Ren Potts Medal of the Australian Society for Operations Research in 2016, awarded to individuals who have made outstanding contributions to theory or practice of OR in Australia.

Download abstract
President's invited plenary for mid-career researchers
Associate Professor Lucy Marshall
University of New South Wales, Australia
Uncertainty, creativity, and automated model building in the hydrologic sciences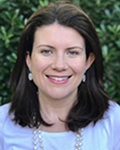 Associate Professor Lucy Marshall is an ARC Future Fellow and Deputy Director of the Water Research Centre in the School of Civil and Environmental Engineering at the University of New South Wales (UNSW). Lucy completed her undergraduate, Master's and PhD degrees at UNSW before moving to Montana State University in 2006, where she worked at the interface of engineering and environmental science in quantifying uncertainty in hydrologic and environmental systems. She returned to UNSW as an ARC Future Fellow in 2013 where her research has involved new conceptualizations of hydrologic processes, improving catchment forecasts, and methods for hydrologic model diagnostics and uncertainty analysis (especially via Bayesian statistics and multi-model methods).

Download abstract
Associate Professor Shawn Laffan
University of New South Wales, Australia
Biodiversity modelling for all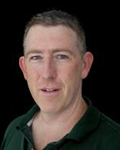 Shawn Laffan is an Associate Professor in the Centre for Ecosystem Science, School of Biological, Earth and Environmental Sciences, at the University of New South Wales. Shawn has a BSc(Hons) and PhD from the ANU. He has held lecturing positions at both ANU and UNSW, and is currently Asia-Pacific editor for the International Journal of Geographical Information Science. His research interests lie in the field of geospatial analysis, particularly the development of modelling and analysis tools, with a general applications focus on biophysical and biodiversity related processes.

Download abstract